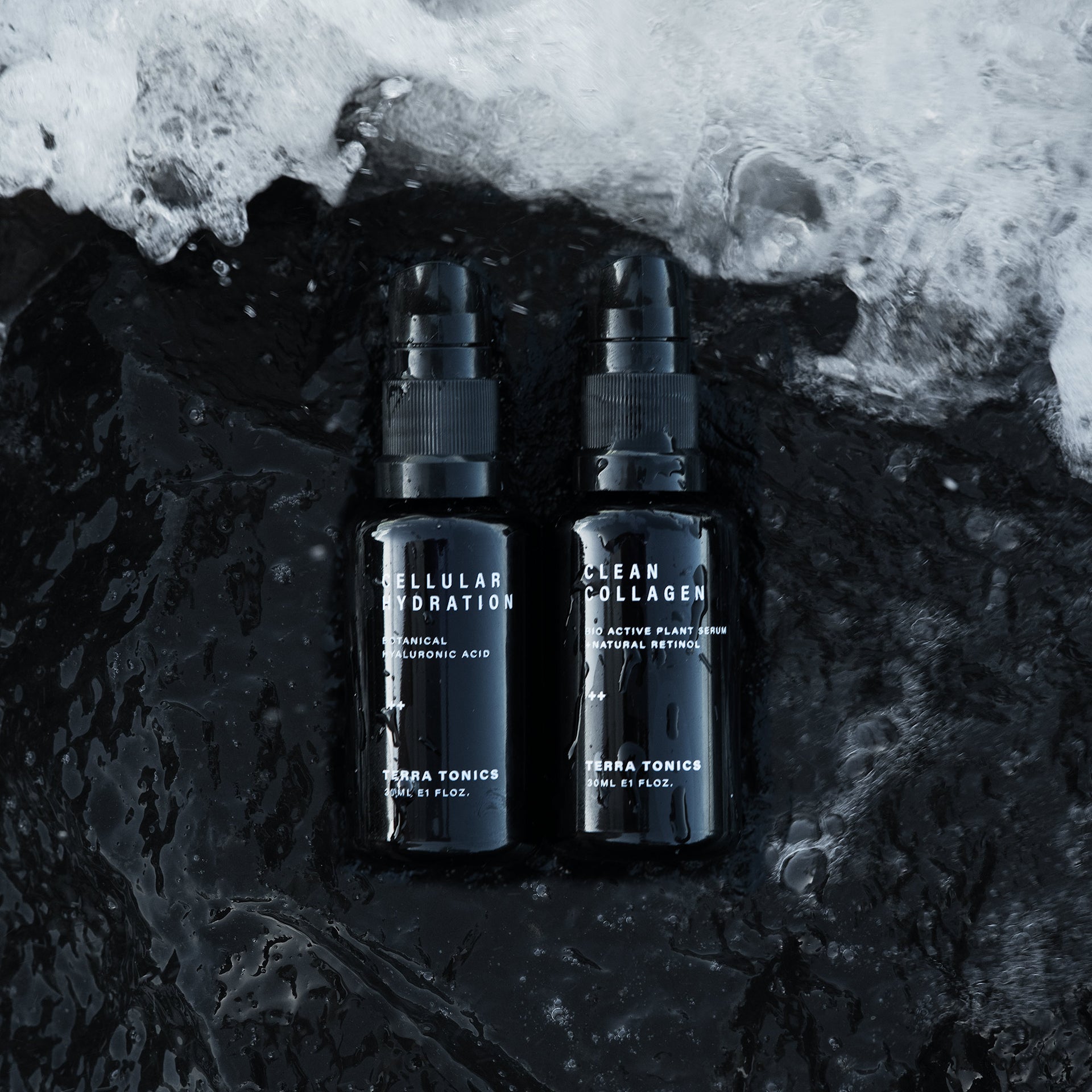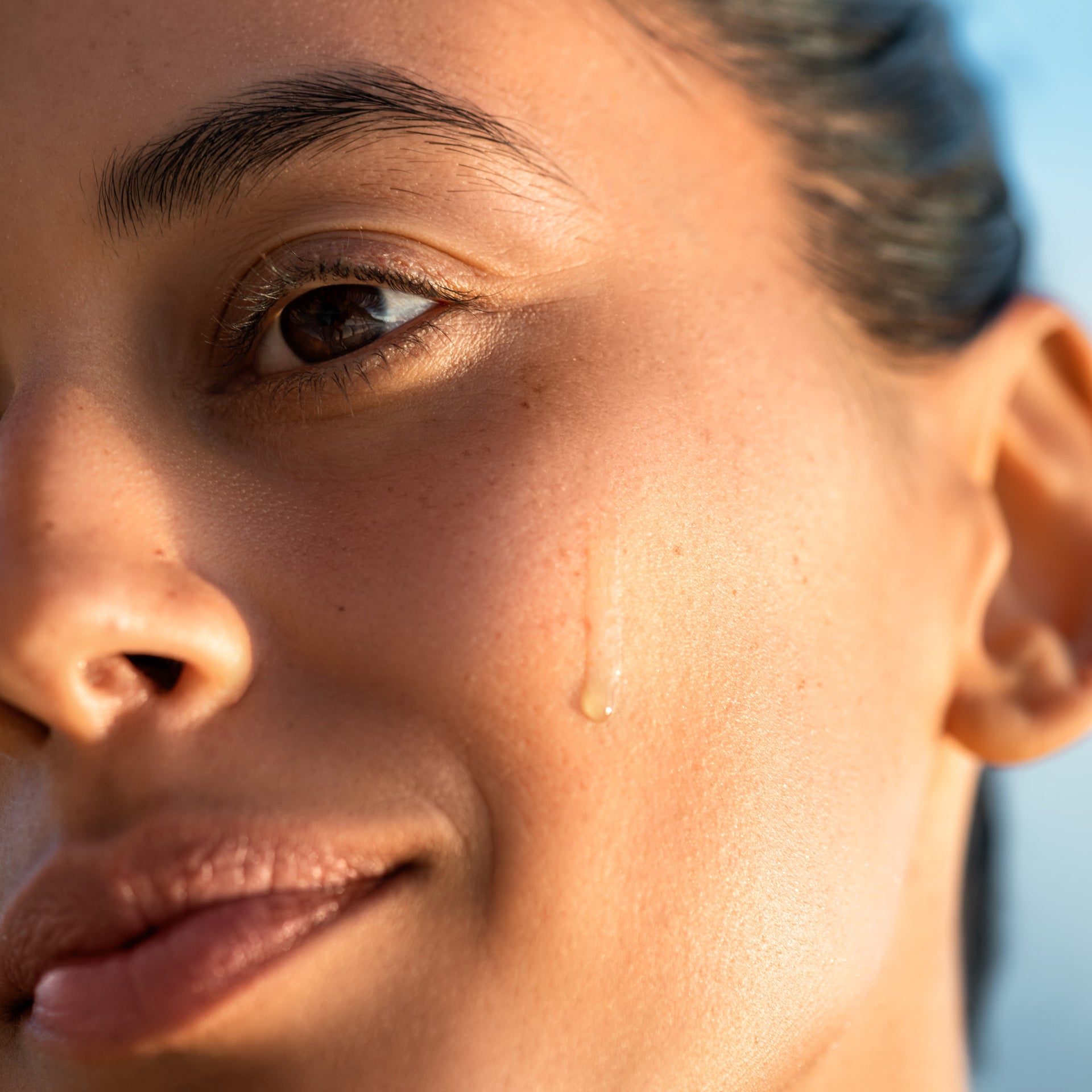 Terra Tonics Hydrate + Glow



Global Makeup Awards
BEST VEGAN SKINCARE BRAND 2022

Cellular Hydration
Naturally mimics hyaluronic acid, proven to deliver 4X longer and more hydration than synthetic hyaluronic acid.

This full spectrum hyaluronic acid has the unique capability of making up for lost, naturally occurring hyaluronic acid in your skin, without the ethical and synthetic chemical issues correlated to other hyaluronic acid products on the market.
Clean Collagen
A world leading innovation in plant based skincare. BioActive Clean Collagen carefully combines natural retinol with collagen promoting compounds derived from pure plant extracts.

Each ingredient is 100% active and meticulously chosen to stimulate collagen production. Bakuchiol, natural retinol gives you the results of retinol, without any of the side effects.

Cellular Hydration draws moisture to the surface and maintains it for vibrant-looking skin. Clean Collagen up regulates your skin's internal collagen-producing process, essential for skin cell renewal and repair.

These 100% active serums result in unparalleled skin nutrition and hydration for confident, radiant skin that lasts.


We are so confident that if you don't see results in 21 days we offer a lifetime  MONEY BACK GUARANTEE.

CRUELTY-FREE | SUSTAINABLE | ORGANIC
How To Use

- Apply Cellular Hydration to dry skin. 1-2 pumps to cover the face and 2-3 pumps to cover the entire face and décolletage.

- When pairing with Clean Collagen apply Cellular Hydration first and wait two to three minutes between applications.Clean Collagen - uses only pure, natural ingredients. Due to the high purity, you only need 2 - 3 pumps to cover your entire face and décolletage.

- You can use all three morning and night. 

* Please ensure that you never use a moisturiser with our serums as you'll impair the effect of the bioactive. ingredients.
Benefits

- Unparalleled moisture & skin conditioning
- 4 x longer and more hydration than synthetic hyaluronic acid
- Adjusts hydration based on the humidity
- Reduces fine lines & wrinkles
- Plumps skin
- Supports the elasticity and structure of your skin
- Helps replace your skin's native hyaluronic acid
- Promotes skin repair
- Reduces inflammation & skin irritations
- Increased natural collagen production
- Heals dry skin
- Balances your natural oils
- Increased plumpness and glow
- Antimicrobial for decreased redness
- Reduces sunspots
- Under-eye support
- Protection from free radicals
- Deep hydration
- Cellular support for healthy ageing
- Microbiome protection
- Skin barrier repair
- Prevents breakouts
- Sun and pregnancy safe